Call us today at 541-494-4363 to be connected with one of our professional mortgage loan officers. We have many types of programs for first-time home buyers, refinances and purchases.  
Apply Now to start your application or Contact Us to let us know how we can help you fulfill your homeowner dreams!
TODAY'S MORTGAGE RATES
30 Year Fixed Rate:
2.75%    2.873%APR*
$986.15 Monthly Payment
(Principal & Interest Only)**
15 Year Fixed Rate:
2.25%   2.506%APR*
$1,586.21 Monthly Payment
(Principal & Interest Only)**
Rates Effective: 11/24/2020
*Annual Percentage Rate. 
Rate based on a $240,000 loan amount 20% down payment. 
**Payment Calculation Does NOT Include Taxes and Insurance.
Our experienced mortgage loan officers are here to help you find the perfect loan to fit your needs and to make your home ownership dream come true.
Contact one of our mortgage loan officers to get more information.
We have multiple financing programs available to find the perfect loan for your dream home!

Purchase Loans 

 Refinance Loans 

 Portfolio Loans

 Conventional Loans 

 Jumbo Loans 

 USDA Loans

 FHA Loans 

 VA Loans  

 ORVet Loans
Every loan comes with the experience & expertise of our knowledgeable mortgage loan officers!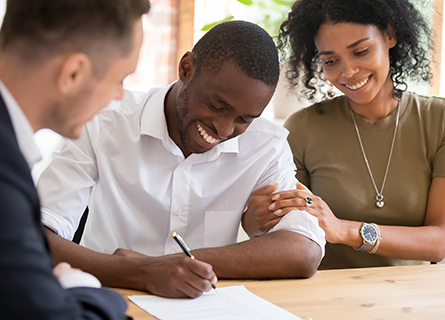 Meet our Mortgage Division Manager: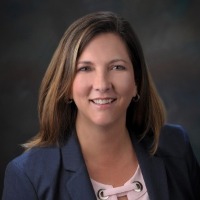 Echo Hutto
SVP Mortgage Division Manager
People's Bank is the bank that puts people first. It is
my pleasure to manage and lead this team for the Mortgage Division. People's Bank has been in the Southern Oregon Community for over 20 years and I have watched them grow and develop into one of the best banks in our valley. Having moved to this valley in 1991, I have experienced many banks changing hands over the years. I love that People's Bank is still a community bank. I joined People's Bank of Commerce in August of 2018 as the Mortgage Division Manager. Overseeing the mortgage process with 28 years of experience as an originator and manager, allows me to support the team in delivering the best mortgage experience for the customer. I am dedicated to leading this team into the future and always putting the people, our customer, first in the process. No matter what team member helps with the mortgage transaction, I will be here to assist and support the process from application to closing. With our personal process of local processing and closing, your mortgage will always be in the best hands.
People's Bank is Southern Oregon's
 only locally owned commercial community bank where every employee puts people first!
Email: mortgages@peoplesbank.bank
Website: www.peoplesmortgagelink.com